Winter Training Registration Now Open
---
---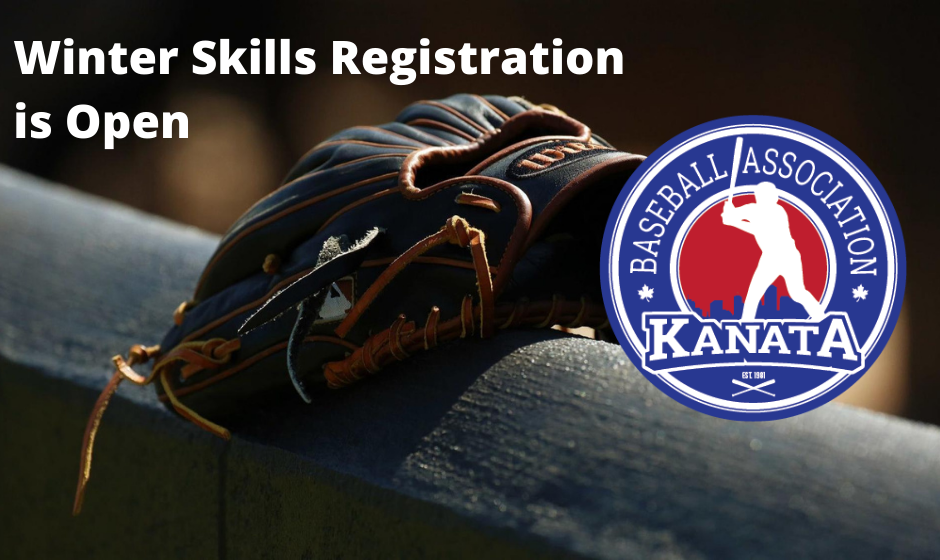 ---
Winter Skills and Prospects Programs
Saturdays from January 7th to April 8th at the Beckwith Fieldhouse
In response to overwhelming demand for our Winter Skills training programs, KBA is introducing additional program options in 2023. Our Winter Skills program will continue to focus on developing age-appropriate FUNdamental baseball skills to help players develop and achieve success in our Spring and Summer house league baseball programs.
New this year, we are adding the Prospects Program, an advanced development program for the top prospects in our association.
Both the Winter Skills and the Prospects Program consist of 13 weekly 2-hour sessions held on Saturdays between 4pm and 8pm at the Beckwith Field House, starting January 7th and running until April 8th.
Group 1 : LL Age 7-10 (born September 1, 2012 - August 31, 2016)
Group 2 : LL Age 11-13 (born September 1, 2009 - August 31, 2012)
Participation in the Prospects Program is by invitation, based on player evaluation. All winter training participants will be invited to a "Winter Warm-up" session on January 7, 2023, where players will be evaluated to ensure they are placed in the program that is best suited for their development. As our training progresses, players may be moved between the two programs to ensure they are getting the best possible opportunities for success.
How to Participate
Register for Winter Skills - see instructions below.
You will receive an invitation to the Winter Warm-Up player evaluation session to be held on January 7, 2023 at the Beckwith Fieldhouse. Your invitation will include a specific time slot, sometime between 4-8 p.m.
Participate in the Winter Warm-Up session on January 7th.
You will receive an invitation to either the Winter Skills program or the Prospects Program. Your invitation will include your regular time slot for all remaining sessions.
Have fun and develop your skills from Jan 14th through April 8th.
Volunteers Needed
We are currently looking for volunteer coaches for the Winter Skills Program. This is a great opportunity for our Rookie Coaches, Little League Coaches and Assistant Coaches to shake off some rust and get a few extra months of quality baseball time in a nice, warm, indoor facility. High School students with baseball knowledge could also get volunteer hours! Volunteer here.
Girls Winter Training - Registration coming soon!
Girls are welcome in all KBA programs including our Winter Skills and Prospects Programs, but we will also be offering a dedicated girls indoor training program for four weeks in March 2023. Visit our Girls Baseball page for more details.
Specific Skills Clinics - Registration coming soon!
In 2022 KBA ran Skills Clinics - 1 or 2 intense and focused weekly sessions - for
Catchers
Infielding
Hitting
Advanced Hitting Mechanics
Pitching
Throwing and Arm Care
and we plan to do it again!
How To Register for Winter Training
Click on Register in the main menu.
Members log into your account; new users create an account for yourself first and then add your players/participants as "Family Members"
Select "Register as a participant" on the Dashboard or "Register" >> "Participant Registration" from the menu
Select "2023 House League / Junior / Senior / GOBL" as the Season
Follow the remaining prompts
What to Wear and Bring for Winter Training
Wear comfortable athletic clothing with a jock or jill. Shorts are fine. Baseball pants are ok, but not necessary.
Wear regular athletic shoes. Cleats are not permitted in the field house.
Bring a baseball glove.
Bring a water bottle, labeled with the player's name. Other food or drinks are not permitted in the field house.
Personal bats are permitted, but not necessary.
Personal baseballs are not permitted. We use special indoor baseballs in the fieldhouse.