Umpires - Registration is Open
---
---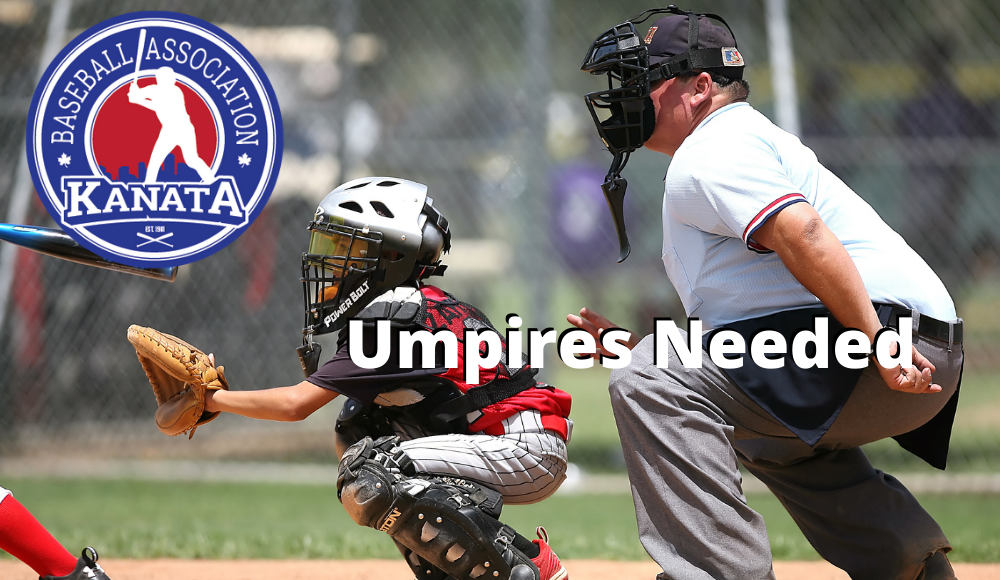 ---
If you love baseball, or are looking for a way to get more involved, Umpiring is a great way to participate and enhance the youth sports experience. We are looking for enthusiastic individuals to umpire aged 12 and over.
Baseball games are scheduled to start in May and run until September.
To learn more, poke around the information provided under "Umpires" section on the kanatabaseball.com website.
In order to be eligible to umpire in 2021, the following steps MUST be complete:
Register by logging into our registration system and filling out the 'Official Registration' for '2021 Umpires'
To officiate OBA games, umpires must take training annually.

Use this page to determine your current status. If you are new or your current level is 1.1 or below, Level 1 training is required. If current level is between 1.2 and 2.3 you may select Level 2 training. Level 2.3 umpires may instead elect to take the online Super Clinic for level 3 certification. KBA will only offer training or Level 1 and Level 2 certification. Levels 3/4/5 must go directly through OBA or Baseball Canada.
Select the appropriate package during registration.


Level 1 training is $15
Level 2 training is $25

Little League-only umpires are not required to register for OBA training but must register on the kanatabaseball.com site to be recognized.

If are older than 18 or will be turning 18 in 2021, you must have a current Vulnerable Sector Police Records Check on file. Details can be found here.
If you have any questions, contact the KBA Umpire in Chief at umpires@kanatabaseball.com