Jonathan Hauck Memorial Scholarship - 2022 Winners
---
---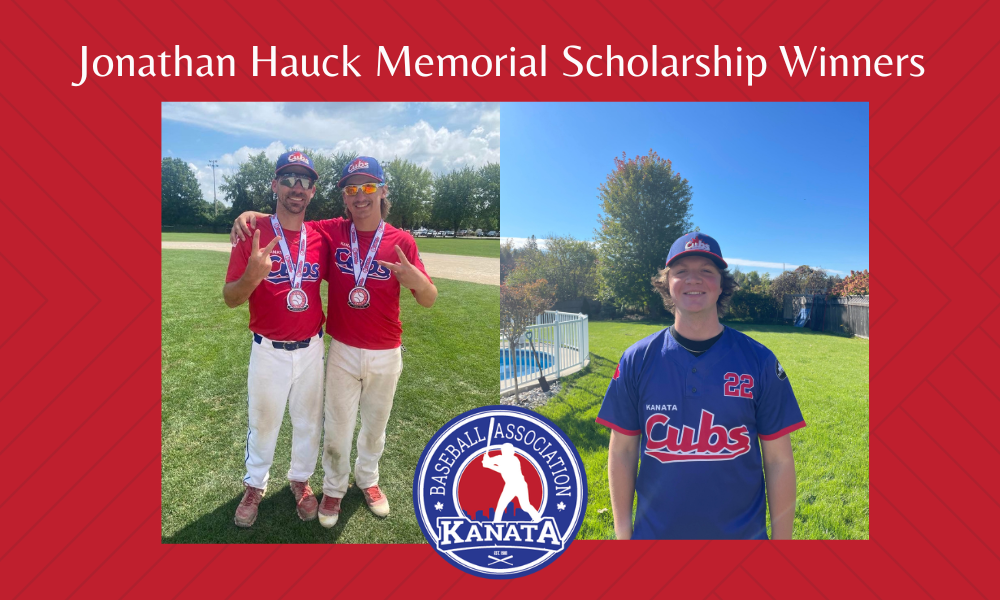 ---
Congratulations to Stuart Bowden and Mikey Finnie, winners of the 2022 Jonathan Hauck Memorial Scholarship.
The Kanata Baseball Association is pleased to provide two awards of $500 each towards Stuart and Mikey's post-secondary education in recognition of their participation in Kanata Baseball programs, their extracurricular activities and their volunteer work.
Jonathan Hauck was an active member of Kanata Little League Baseball as both a player and a volunteer. As a young adult he was hardworking, outgoing, and helpful whenever the opportunity arose. In March 2009 Jonathan had a heart failure while attending classes at Carleton University and died. His unexpected passing left a lasting effect on all those who knew him. Jon's parents, Ron and Catherine Hauck, established this scholarship to help us remember Jon and his everlasting spirit. We're honoured to help young people in our community through this scholarship.
Congratulations Stuart and Mikey. We're wishing you all the best as you continue your education.